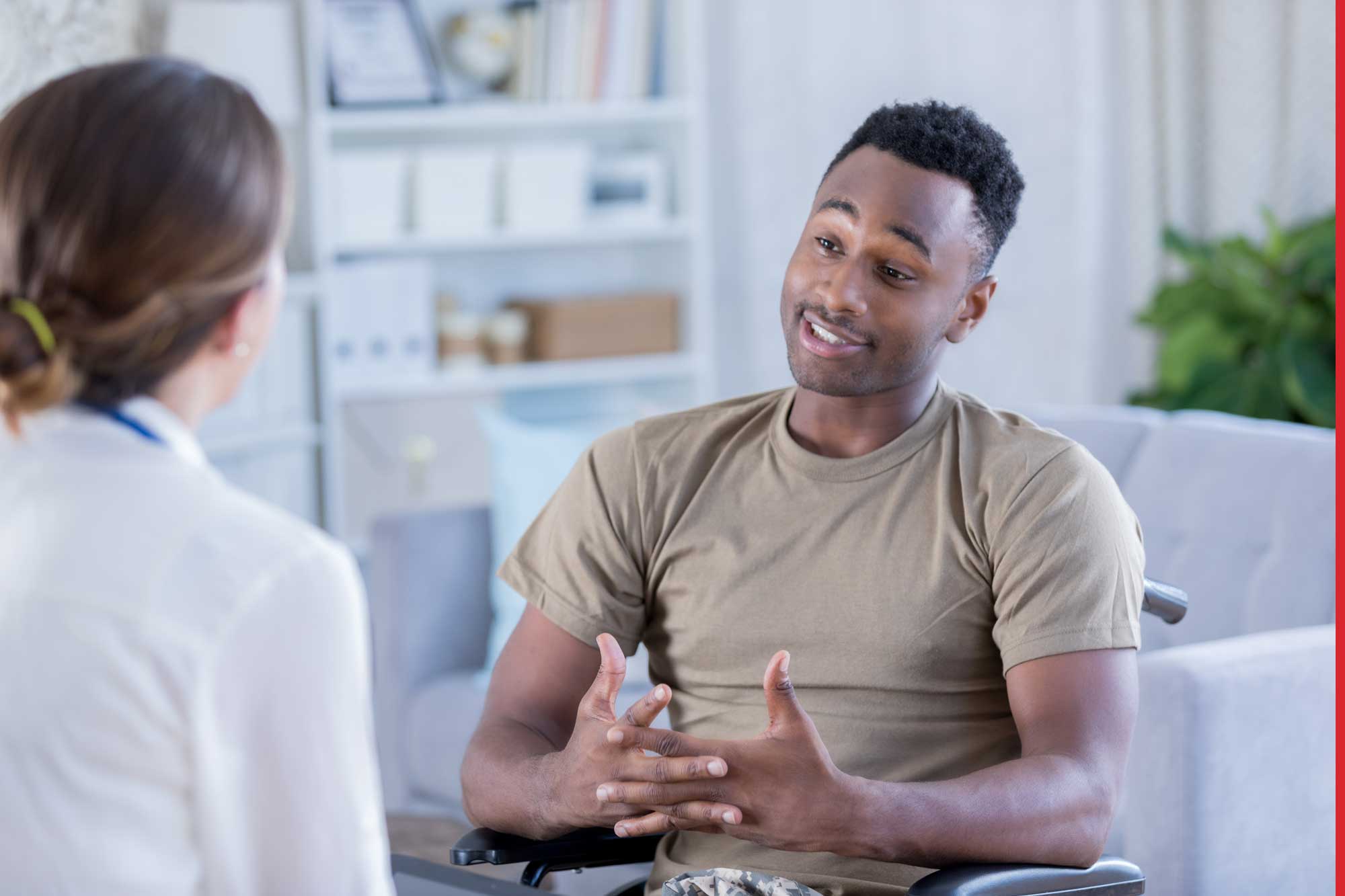 The Process
1. A consult with your VA Primary Care Physician will be sent to the Prosthetics Department. The Prosthetics Department will then send National Ramp an Assessment Request.
2. The same day it is received, the Assessment Request will be sent to a National Ramp certified installation partner in your area. They will call you directly to schedule an evaluation appointment. Please Note: When the installer calls you, their number may not show up as National Ramp, as they are located in your area.
3. At the evaluation, measurements of your home and property will be taken to ensure that a safe ramp can be installed. Our partner will work with you to design the ramp that works best for your needs. Once you approve that design, the paperwork is sent back to National Ramp, which we submit back to the VA the same day.
4. We then wait for the VA to provide us with a Purchase Order, a written approval for the ramp. The time that it will take to receive the approval may depend on the size of your ramp and any unique situations of your property. As a general rule, ramps are approved by the VA within a week or so, but can take as long as three weeks for National Ramp to receive this approval. If you do not hear from National Ramp or our installation partner within a week, we suggest that you contact your local VA Prosthetic Department for an update.
5. Once National Ramp receives the Purchase Order from the VA, we alert our partner the same day, who will then contact you to schedule the ramp installation.
6. After the ramp is installed, our installer will make sure that you are comfortable using it and are satisfied, and after a quick signature you're all set!