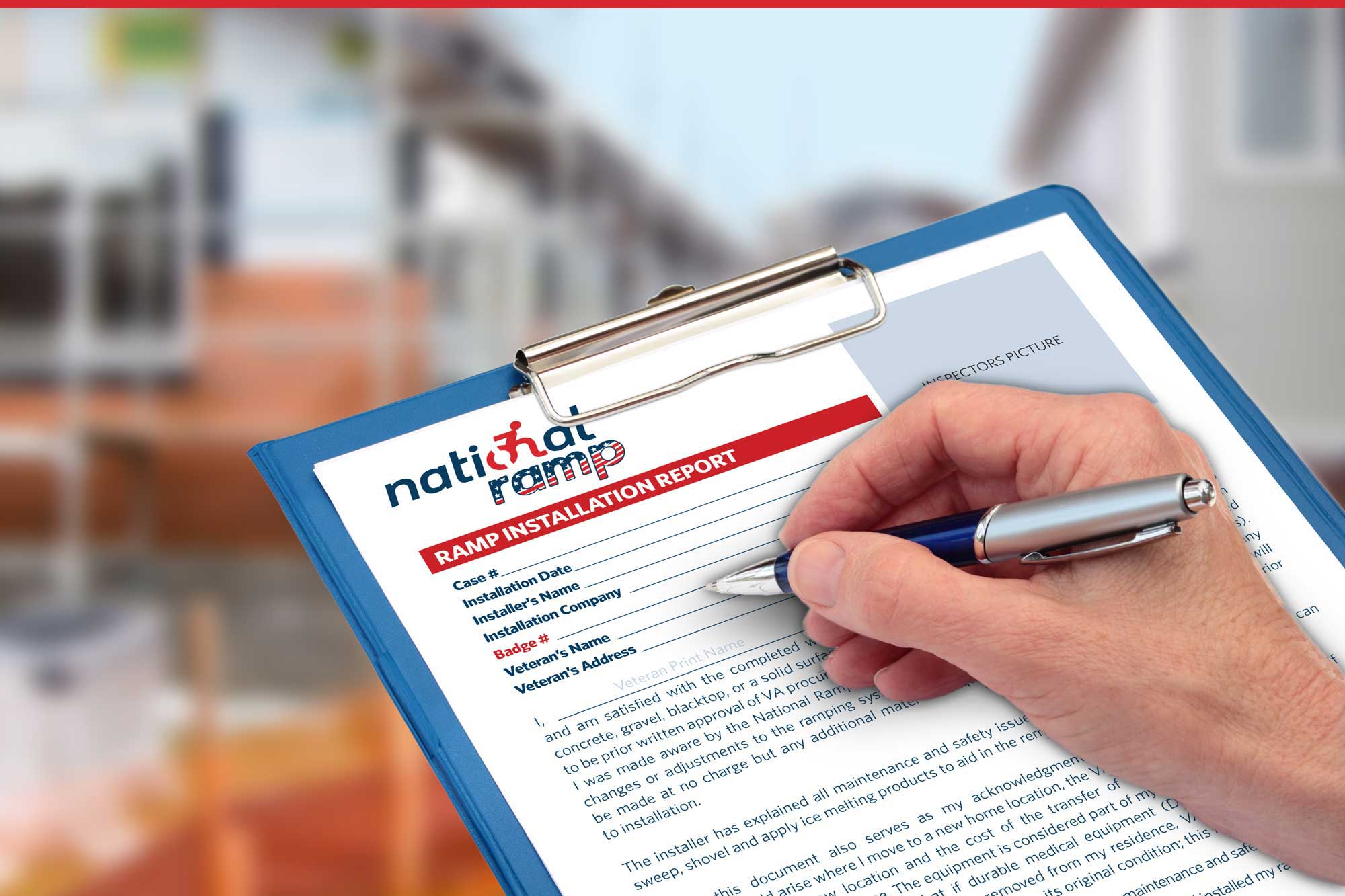 When our evaluator comes to your home for the evaluation, they will take measurements, talk to you about your needs, and come up with a layout to fit the required ramping as outlined in "What Makes a Ramp Safe?"
If we cannot fit enough ramping at the preferred ramp location, they may ask to look at any other doors to your home to see if a feasible ramp solution exists elsewhere on your property.
All of our installation partners have received hands-on training at the National Ramp Training Center and have passed a background check conducted by the VA. While their businesses might also do other home modifications, they are only permitted to evaluate for the ramp while they are at your home. They may arrive at your home in a truck with the name of their local business on it, but will have their National Ramp-issued ID badge with them, and will be wearing a National Ramp uniform.
TO BETTER PREPARE FOR THE RAMP EVALUATION, PLEASE REVIEW THE FOLLOWING QUESTIONS:
Where do you want the ramp to start?
Where do you need the ramp to end?
Are there any obstacles on the property that need to be avoided or removed for the ramp installation?
Do you need approval by a landlord or homeowners association?
What mobility device do you use (or will you be receiving)?
Who else will be using the ramp?