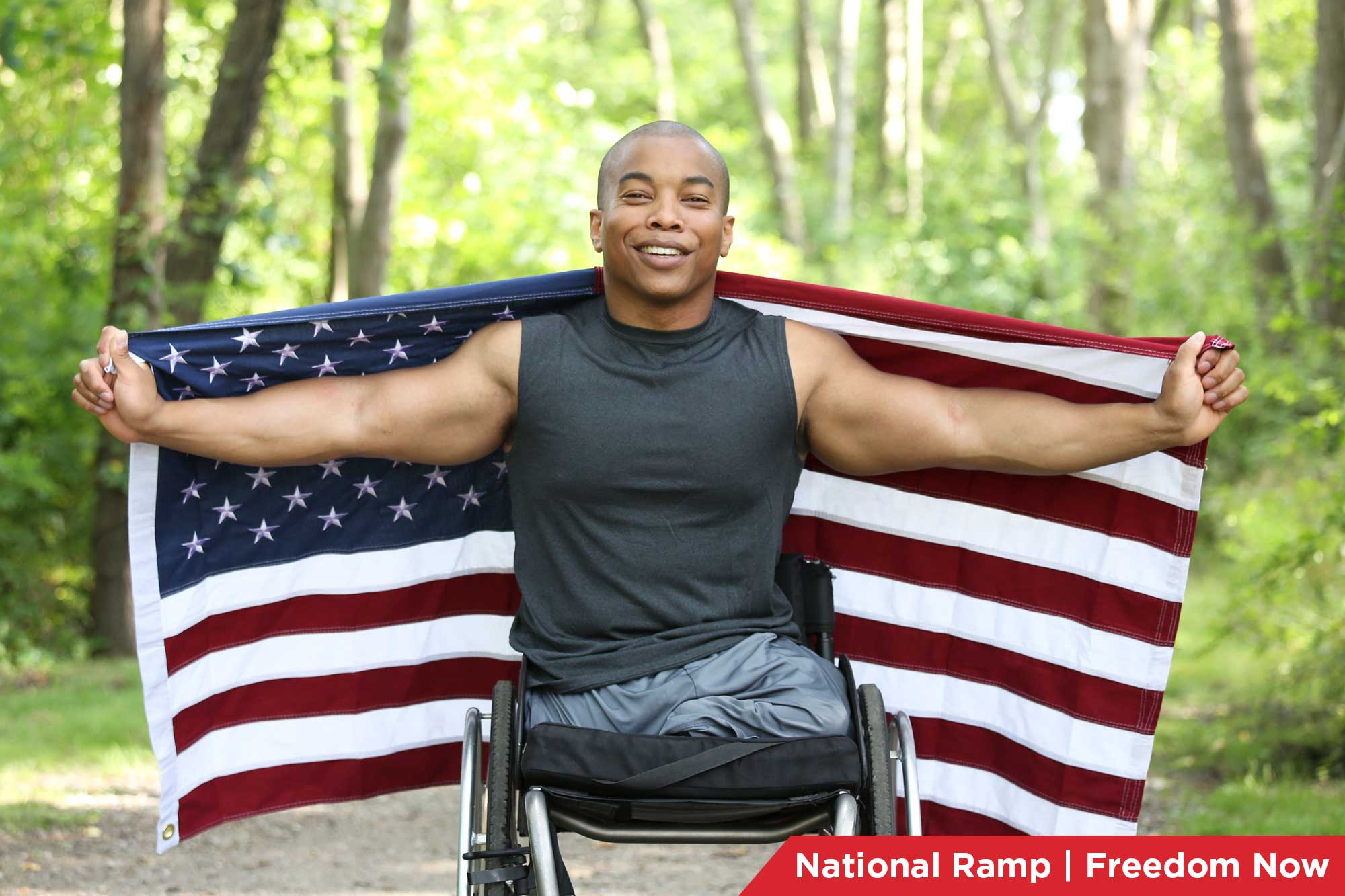 National Ramp was founded in 2007. Before owning National Ramp, Garth Walker and his family were dealers and installers of the National Ramp product line.
Brand Promise:
Freedom Now. It's not just our mission, but our purpose.
Not just our purpose, but our promise. It's who we are and what we do. The very nature of our business, of every team member is purposefully built to deliver to you this promise.
You see, our perspective is that freedom now gives you independence to get into and out of your home starting right now. With a disability due to disease or injury, we know that life doesn't just slow down, it gets turned inside out. Doing things, you once took for granted become difficult. Even simple tasks such as getting in and out of your own home, can be a monumental undertaking. And getting back into the routine you know so well, shouldn't take forever.
That is why everything we do at National Ramp is geared to help you get your life back and in control, faster than asap – right now. With mobility comes momentum in your recovery and a renewed sense of confidence and optimism. We believe that's an improvement that can't wait – so we don't.
We believe when the need should arise, the ramp should arrive. Everything we do, we do to make it happen in days – not weeks or months – so you can get out, go forth, gain momentum and live. Our customer service staff answers the phone immediately. The manufacturing team makes certain there is always enough inventory of every single ramp we offer. And our logistics people get all the orders out the same day, every day.
Because our processes are built to deliver now, even our dealers are in sync with us so you get designs and estimates quickly. We're so focused on providing awesome customer experiences – on providing freedom now – that you can have a National Ramp system installed in just three days or less.
Freedom now doesn't stop. It's also about now having choices in the material and style of your ramp. Choose from our first-to-market aluminum mesh, solid surface aluminum, steel mesh and natural wood. Balance aesthetics, maintenance, and budget. Regardless of which ramp material you select, you're always getting the safest, quality ramp on the market, now.
At National Ramp, doing it right means doing it fast to provide you with what you need most: Freedom Now.
National Ramp is honored to have been awarded the VA Central Region contract as the exclusive provider of aluminum ramps to Veterans through the VA in VISNs 9, 12, 15, 16 and 23. This includes parts or all of the following states: North Dakota, South Dakota, Nebraska, Kansas, Texas (Houston/East TX area), Louisiana, Florida (Panhandle), Mississippi, Arkansas, Missouri, Iowa, Minnesota, Wisconsin, Illinois, Michigan (Upper Peninsula), Tennessee, and Kentucky.
The following information will give you an overview of the National Ramp process as well as the requirements to get you a safe ramp for your home, quickly!
If you ever have any questions, please call us, toll-free at: 877-469-6743 or 877-608-3498
Our Corporate Office in Valley Cottage, NY is open Monday-Friday 8:00 AM-5:00 PM Eastern time.